Sign up for our newsletter to become an involved member! This is your one stop shop for all BMES @ UIC updates. Heading link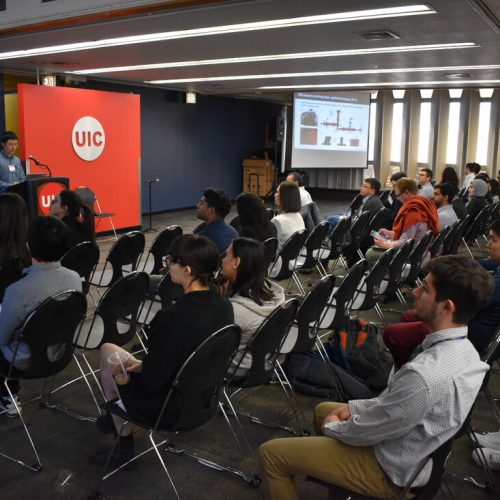 General Body Meetings
Our General Body Meetings are dedicated to updating members on upcoming events, projects, outside opportunities, and more!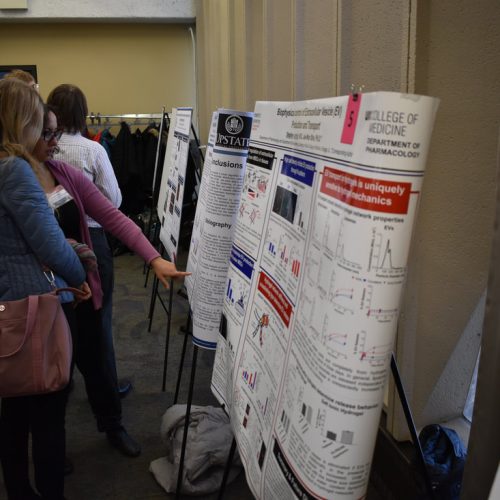 BioE Research Symposium
BMES is especially proud of our Annual BioE Research Symposium that gives undergraduate and graduate level students within the Bioengineering Department an opportunity to showcase their work and research through oral and poster presentations.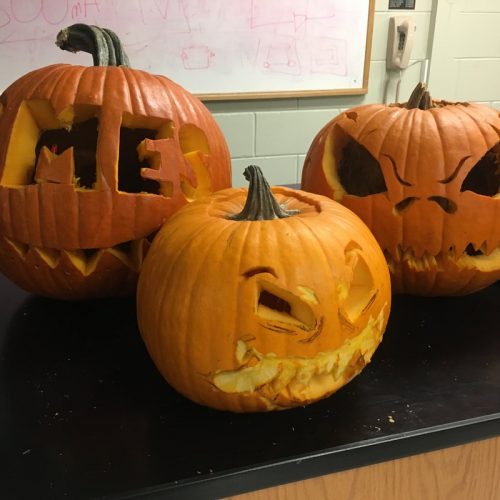 Social Events
BMES hosts social events like pumpkin carving, ice cream socials, game nights and more in collaboration with other student orgs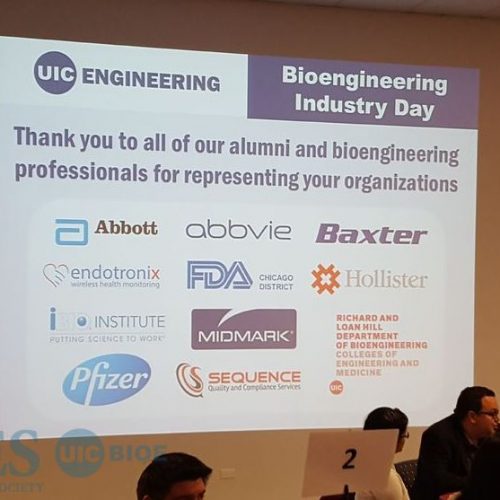 Industry Day
The Annual Bioengineering Industry Day is a great event for anyone interested in pursuing a career in industry as a Bioengineer. Individuals, including UIC BioE Alumni, from companies such as Medline, Pfizer, Stryker, and many others come to talk about their experiences and network with attendees. This year on 10/29.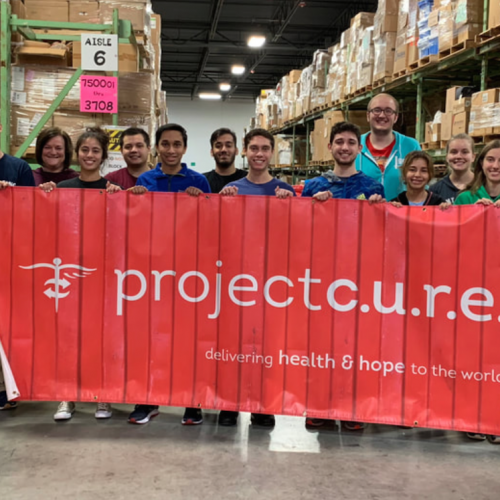 Volunteering
BMES volunteers with various organizations in order to build community and give back in order to build on BMES's vision to serve as the world's leading society of professionals devoted to developing and using engineering and technology to advance human health and well-being.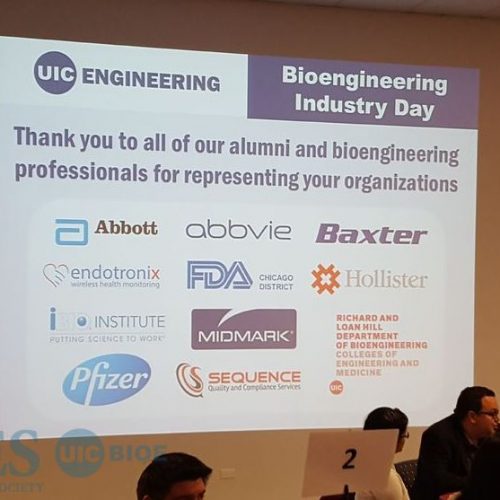 Industry Speakers
BMES hosts a number of industry speakers throughout the year from companies like NuVasive, Project Pharma, and Baxter that touch on topics like Financial Literacy and career opportunities.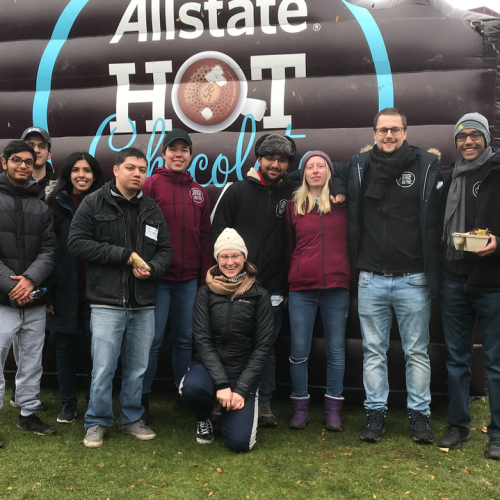 Hot Chocolate Run
BMES volunteers at the Hot Chocolate Run annually. This yearly volunteering opportunity is a great way to bond with members, not to mention have plenty of hot chocolate!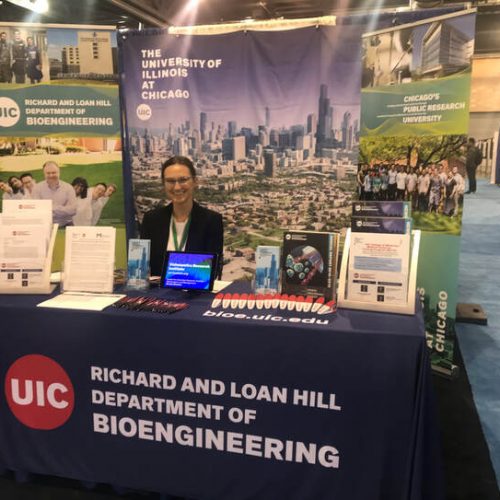 BMES Annual Meeting
BMES has sent students to the BMES national meeting, an exciting opportunity to network and learn from BME professionals and students across the nation, present research, connect with graduate schools and learn more about BME.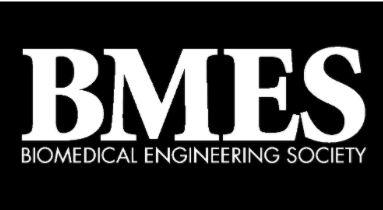 BMES National Events
Check our BMES' website to learn more about national conferences, seminars, and other opportunities.
BMES Events Calendar: Subscribe by clicking the + icon in the lower right corner Heading link