You & Me in BME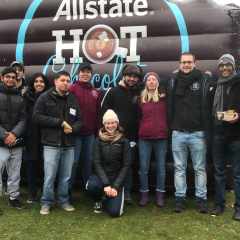 Founded fall of 2017, 'You & Me in BME' is a mentorship program designed to help connect freshman, sophomore, and transfers with juniors and seniors to aid them throughout their journey in becoming a BME! Being underclassmen or transfer student in a big, new school is intimidating, which is why  'You and Me in BME' was created, so students can feel more comfortable and knowledgeable in their selected major.
.

Designed to help answer questions underclassmen and transfer students have about career options for BME. Let's make the road to becoming a BME smoother and fun!

.

Although we have a couple of meetings throughout the semester, it is ultimately the mentor/mentee pairs' responsibility to meet individually.

.

Members must be local and national BMES members. Any questions related to joining, click the mail icon below.